If you want to mange applications on Mac completely, you may find it's hard and it takes too much time to do the job. You need to do the job in different places for different goals. It's necessary to find a complete and easy solution in such a case. There are some Mac mange tools in the market that can help you achieve that goal. Now we will just recommend Donemax DMmenu for Mac to Mac users. You can download the free trial first and have a full test for 30 days.
How to manage applications on Mac with DMmenu?
DMmenu provides a complete solution for you to manage applications on Mac. You can use the software to open applications, remove some applications or even add applications to startup items. Please check and do as follows one by one.
First, access or open application on Mac quickly.
DMmenu for Mac offers a quick way to open your applications. Click App Applications, you will find all the installed apps on your Mac. Just click an app to open it directly. Also, you can search for an app directly if there are many applications in the list.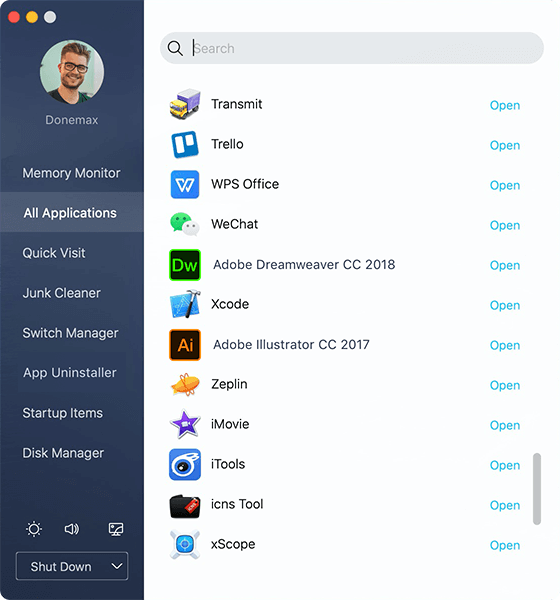 Second, remove or uninstall unwanted applications completely on Mac.
If you want to remove some useless or unwanted applications, you can choose App Uninstaller. It can help you remove applications quickly and completely. Also, you can even uninstall multiple applications in bulk at once.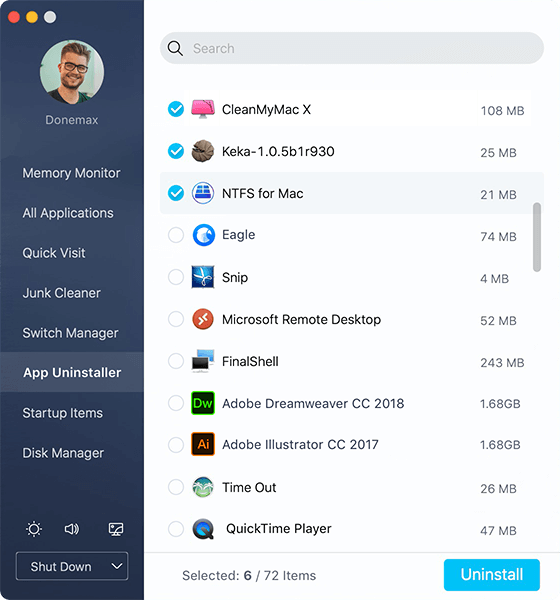 Third, add applications to startup items on Mac.
For the frequently used applications, you may need to use them nearly every day for daily work. Then you can try to add the applications to startup items. Then you can quickly access it once the Mac is booting up. Please choose Startup Items -> Add Startup Items, then choose the applications that you want to launch while system booting up.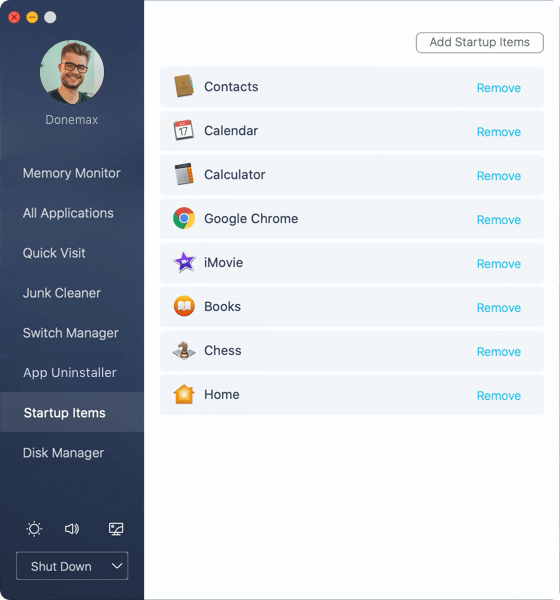 More features of DMmenu for Mac
As a comprehensive Mac optimization and management tool, DMmenu offers many other useful and powerful tools for users to operate and mange the Mac systems. It can help you mange your Mac machines in different systems ranges from Mac OS X 10.7 Lion to the latest macOS 10.15 Catalina.
We will show all the other popular functions of the software. You can check and learn how to mange or optimize your Mac with this effective and powerful software.
Memory Monitor - Free more memory by closing some applications/tasks at once.
Quick Visit - Click to access System Reference, Applications, Desktop, Launchpad, Disk Utility, etc.
Junk Cleaner - Free more space on Mac by removing the junk files directly.
Switch Manager - Turn on/off any frequently used switches directly here.
Disk Manager - Manage hard drive on Mac with the options: Rename, Format and Eject.
Also, there are some other options to change the system settings, such as modify your account profile, change your Mac Brightness, Volume and Screen Saver,etc.
DMmenu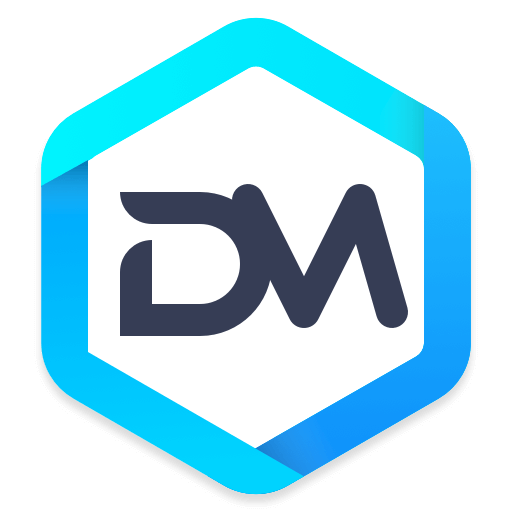 Powerful & easy-to-use start menu application for Mac computer - monitor, optimize and manage your Mac in an easy way.