Microsoft's Xbox One supports external hard drives, so you may increase its storage space without buying a whole new system. Unfortunately, you cannot merely plug that drive into your computer and start using it if the necessity for additional storage has passed.
Indeed, your computer won't even notice that the drive is there. If you own an Xbox One and want to use its external hard drive with a PC, this article will show you how.
Why Format Xbox One Hard Drive?
You should know that the Xbox One can have either 500 GB, 1 TB, or 2 TB of built-in storage. Yet, some games can easily use 50 or 100 GB of space. As a result, your Xbox One's performance may suffer if you load it up with too many games. Also, it would restrict your ability to add high-resolution games to your Xbox One. One solution is to use Xbox One formatting software on an existing hard drive.
How to Format A Drive for Xbox One?
Have a hard disk and want to know how to format it for Xbox One? Here, we've laid out a comprehensive, easy-to-follow tutorial for you to follow while formatting your hard disk. If you want better storage, follow these simple instructions.
Step 1: Attach the drive to your Xbox One.
Connect the USB 3.0 external hard drive for the Xbox One to a free USB port using the connection provided.
Step 2: Pick your entertainment.
A notification will appear when an external drive is plugged into an Xbox One. A pop-up menu offering Media, and Games & Apps will appear on the screen. If you wish to utilize the drive to store media files like music, videos, and photos, select "Media" from the drop-down menu. But, since you want to utilize the drive exclusively for storing games to play on your Xbox One, select "Games & Apps."
Step 3: Call Your Gadget Something.
Choose "Format Storage Device" and enter a name for your device using the on-screen keyboard.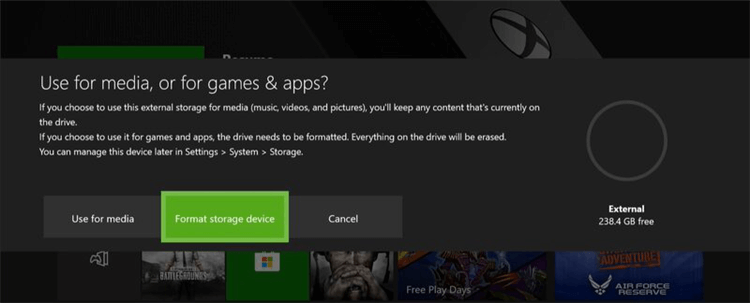 Step 4: Format the External Hard Disk.
You'll be asked if you want to load games automatically onto your new memory stick. If this is the case, select "Install New Items Here"; otherwise, select "Keep Existing Location" if there is still space on your Xbox's hard disk.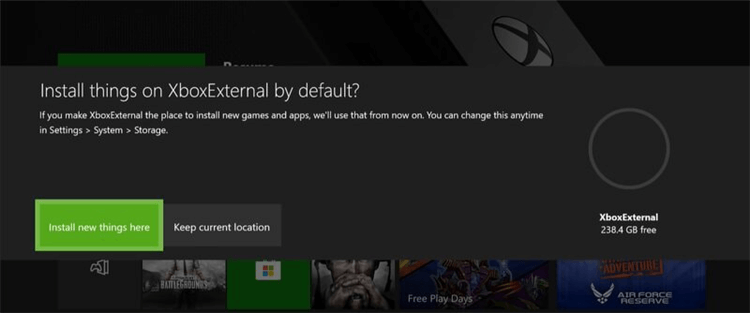 When you can begin copying, moving, and installing games on your external storage device, click the Format Storage Device button.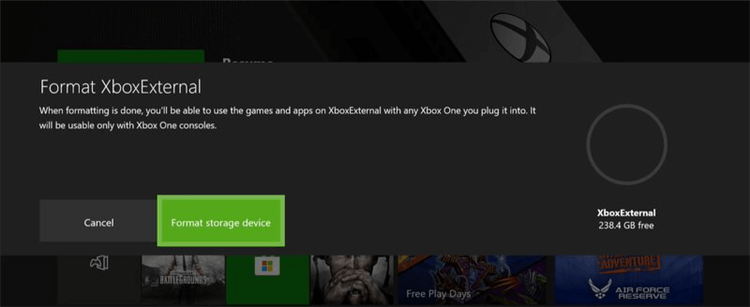 How to Recover Lost Data after Formatting Xbox One Hard Drive?
Formatting an external hard drive will remove all data from it. If you don't have a backup and lose all important files after formatting Xbox One hard drive, you can use a data recovery program to get the lost files back.
Step 1. Download and install Donemax Data Recovery on your computer and make sure the Xbox One hard drive is connected to your computer.
Step 2. Open Donemax Data Recovery, then select the Xbox One hard drive.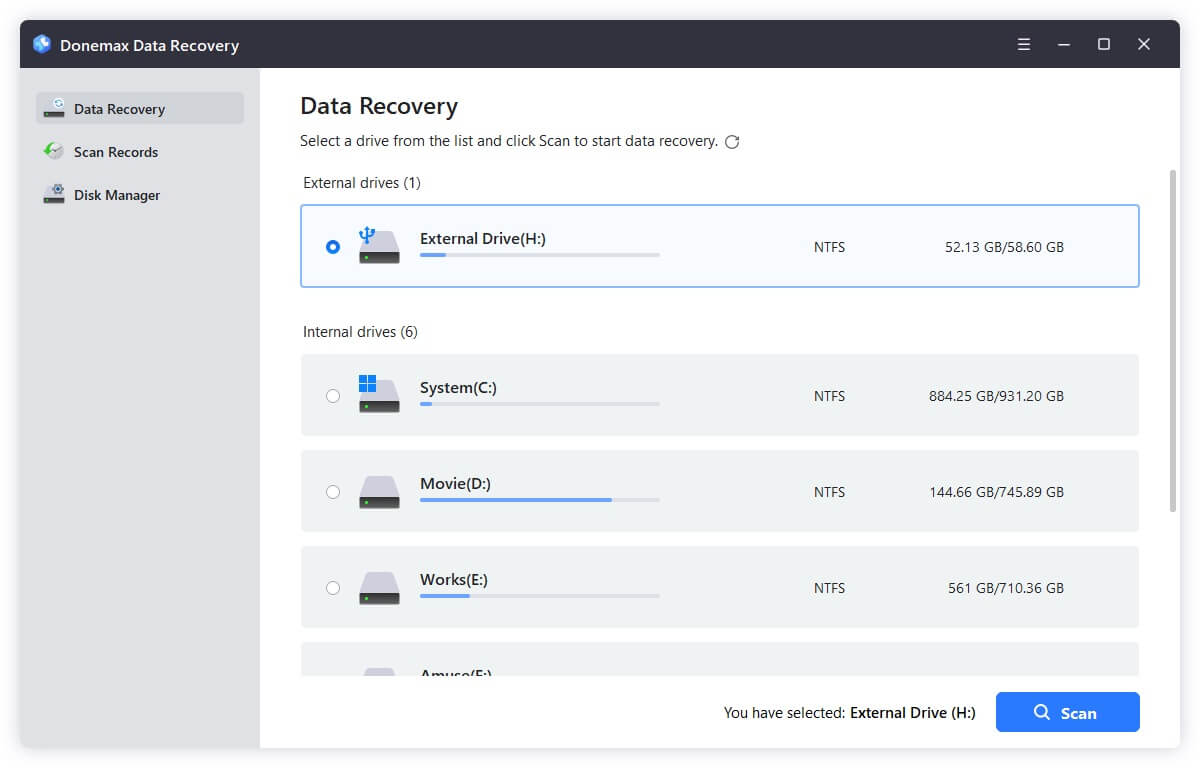 Step 3. Click on Scan button.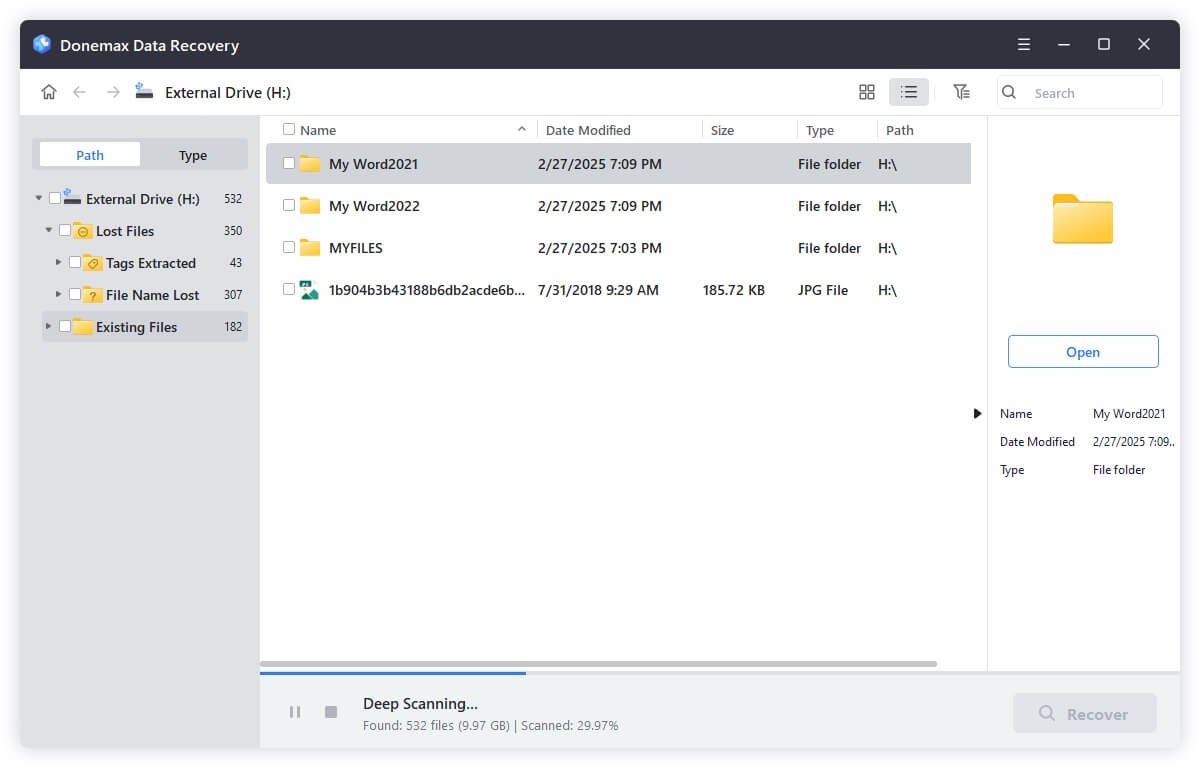 Step 4. Once the scan is completed, select the wanted files and save them.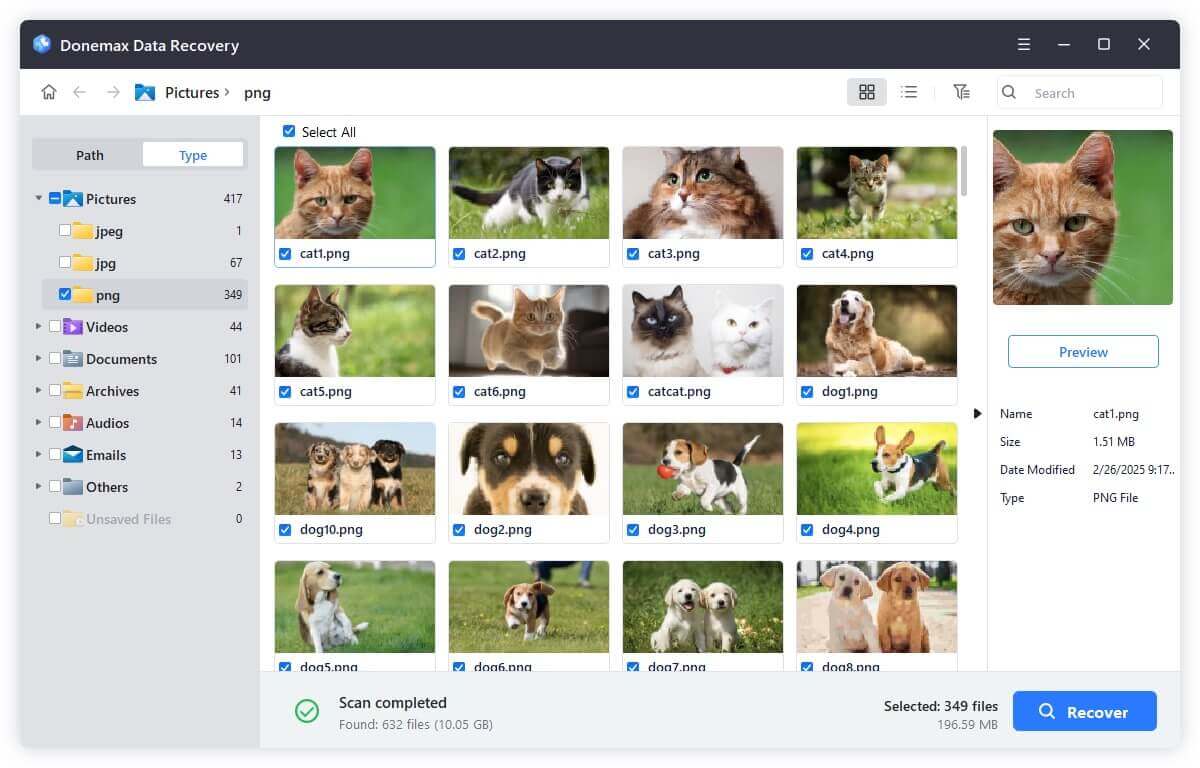 How to Move Xbox One Games to An External Hard Drive?
Once you've installed and formatted your external drive, you may transfer your existing game installations to it to take advantage of the improved performance without requiring a new download via Xbox Live.
Launch the same name app to access the Xbox One's configuration menu.
Click the System menu item.
Choose a place to put things.
To choose the destination drive, move your cursor to the right.
Elect the Move option.
Choose the things you wish to move or click Select all to move everything.
Choose Move to transfer items between the system and the drive.
Get the portable drive.
To begin the switch, hit the Move button.
Compatible External Drives for Xbox One
Plugging an external disk with Xbox One games directly into an Xbox Series X or S console will cause the games to begin playing. You may play your old Xbox One, Xbox 360, and original Xbox games straight from the drive so long as it is a USB 3.1 drive that works with your Xbox One. Moving Xbox Series X or S games to a device like this will free up storage space, but playing them will require relocating them to the console.
Thinking about transfer rates while shopping for a new external hard disk is important. The hard drive inside your Xbox One rotates at 5400 revolutions per minute (HDD). The faster a game can be installed and loaded, the higher the RPM (revolutions per minute) should be. Most modern hard drives are available in a 5400RPM or 7200RPM speed, with the latter offering a marginal performance improvement.
FAQs:
Just open Disk Management, find the Xbox One hard drive. Right-click the Xbox One hard drive, select Format. Then follow the wizard to format the Xbox One hard drive.
Connect the external hard drive to your Mac.
Go to Launchpad, find Disk Utility and open it.
Click the Xbox One hard drive.
Select Erase.
Enter a disk name and select the file system.
Click on Erase button.
Just download a data recovery program, such as Donemax Data Recovery to scan the formatted Xbox One hard drive. Then find and recover the lost files.
If you will sell an Xbox One hard drive, you'd better to permanently erase all sensitive data. A data erasure program can help you complete the job.
Download and install Donemax Data Eraser on your PC.
Open Donemax Data Eraser, choose mode - Erase Hard Drive.
Connect the Xbox One hard drive to your PC.
Select the Xbox One hard drive.
Click on Erase Now button.
Once the process gets finished, all data on the Xbox One hard drive will be erased permanently, can't be recovered by any data recovery method.
Conclusion:
We covered everything you need to know to optimize Xbox One storage and maximize your gaming experience. The first step is to choose a reliable external hard disk. Prepare the external hard drive in step two. Third, you can format an external hard drive if you need more space on your Xbox One.
Now that you've formatted the external hard drive for Xbox One, you can begin installing games and taking advantage of its enhanced performance.
It's not a difficult procedure at all. All you have to do is use caution. By following this tutorial, you may enhance the storage capacity of your Xbox One using an external hard drive resulting in a more responsive and stable gaming experience.