What is the Hard Drive Cloning Software
Cloning software is a program used to create a copy of a computer's hard disk. It is usually used to copy data between computers or create backups for windows system. This software can be obtained from many different software developers. Choose one of the two common cloning methods:
Partition cloning or disk cloning
Allow users to access and change the created image files.
Drive cloning allows users to copy data from one hard disk to another to replace a hard drive or change from HDD to SSD. Copying a large amount of data or completely copying the contents of a hard disk to another hard disk may take time, and the receiving hard disk may need to be formatted correctly. The disk cloning software would save you lots of time reinstalling the operating system and applications. All settings of the os and programs would keep via disk cloning.
The cloning software can automatically execute the process and successfully migrate data. It creates image files for computer hard disks. This image file is a single file or media format containing various files copied from the hard drive. Its format is for hard drive cloning and can also be used as a backup or restore disk.
How Does the Disk Cloning Software Work
When using cloning software to create this image file, the software will establish the correct format and structure for various files copied from the hard disk. Generally, cloning utility copies the image file to a new hard disk drive that is typically stored on a portable storage device or media disc. The cloning software can access this image file and change it by adding a new file or extracting a single file from the image instead of performing a full copy. Such software and image files are typically used on publicly accessible computers to remove user changes and restore the system to its original state.
Hard disk cloning software is a professional tool specially developed for hard disks. It can entirely copy the contents of the hard disk to another hard disk through software. Our work efficiency can be greatly improved in some scenarios through hard disk cloning software, such as replacing the mechanical hard disk with a solid hard disk or upgrading hard disk memory without reinstalling the system and software; Backup system and data, etc.
Read More: Top 10 Hard Disk Cloning Software
Best Drive Cloning Software for Hard Drive Update and Replacement
Now there is a variety of hard disk cloning software on the market, which is dazzling, so I tried the water for you. After trying various professional hard disk cloning software, I chose a better one to recommend to you. Let's share this software with you!
As a professional cloning tool, DMclone for windows can clone partitions or disks, migrate the operating system to newer disks, and optimize system operation. It also supports adjusting / moving the partitions of clones. Allows you to make better use of hard disk space and create a boot disk.
How to Clone Hard Drive with Donemax Disk Cloning Software
Step 1: Select clone source and clone target.
Select a disk or partition as the clone source in the pop-up clone window. The target can be an empty disk or unallocated space as the clone target. Click next.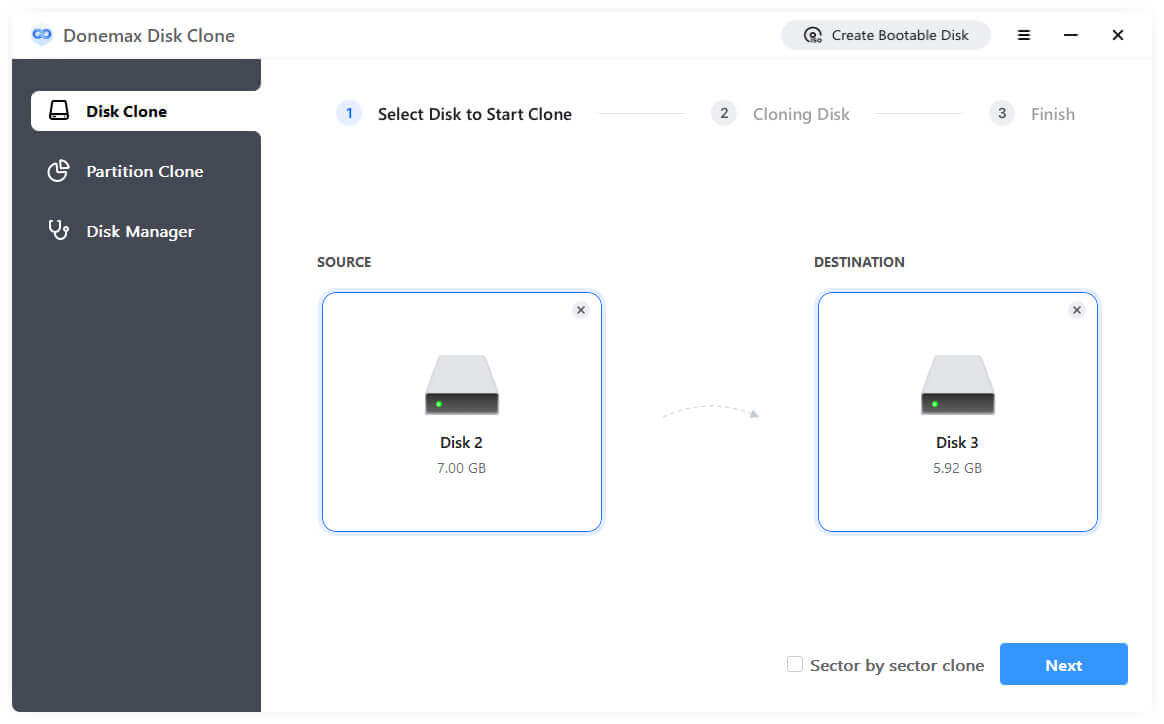 Step 2: Edit the destination disk layout.
To edit the cloned target disk layout, you can select auto fit disk layout, clone as the source disk, or manually edit disk layout.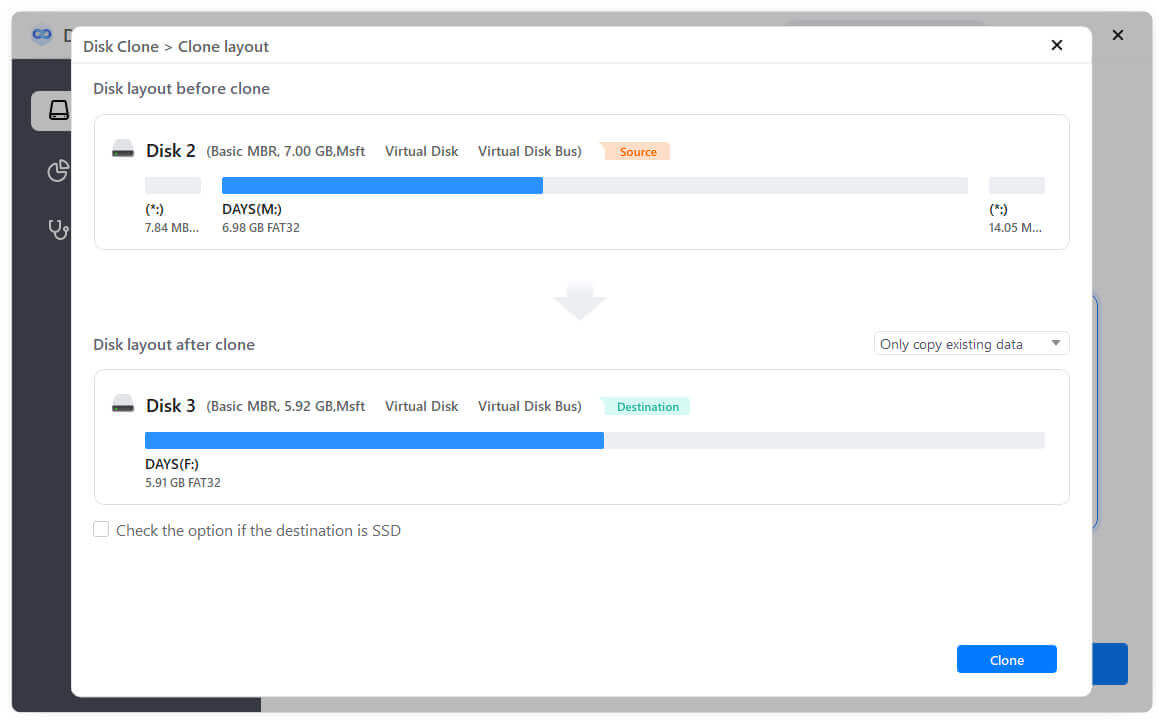 Step 3: Perform cloning.
After confirmation, click "execute" to start the cloning process.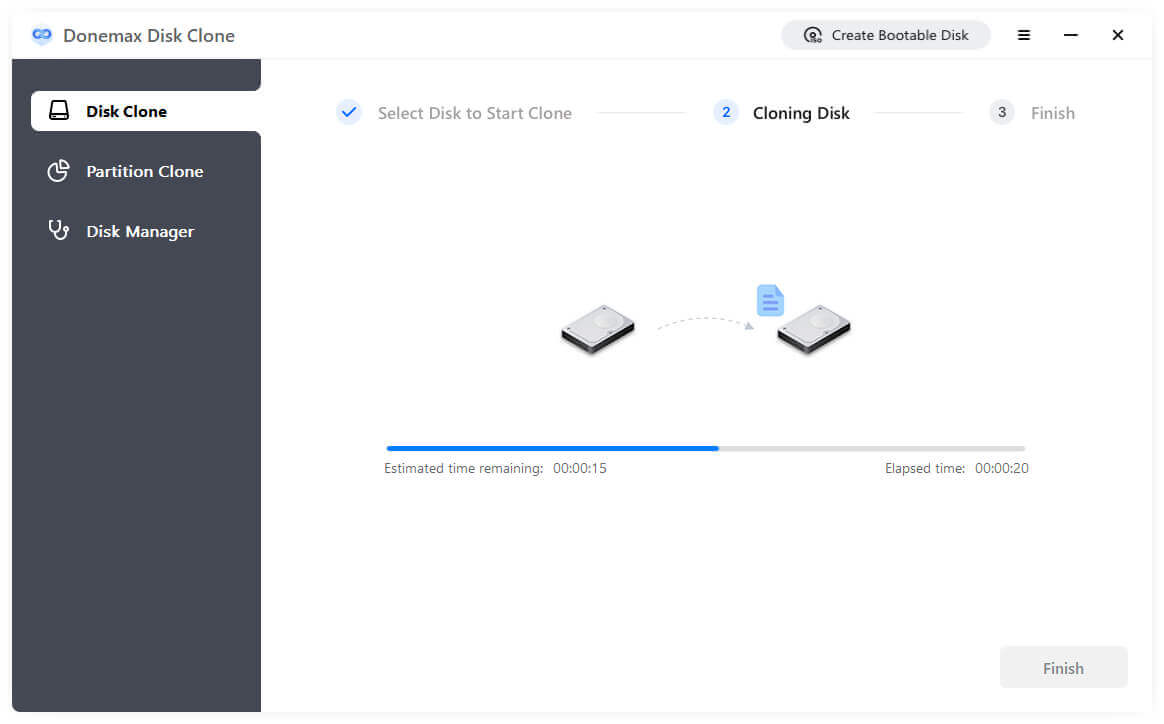 Tip: When the target partition or disk is occupied, other cloning fails under the normal system. The software will prompt you to create a WinPE image(.iso file). When the ISO file is made, the system will automatically restart and enter the WinPE system to perform the cloning operation.