I have been using an old mac notebook for many years. The computer has been getting slow recently and has seriously affected my work efficiency. I'm going to replace my computer's hard drive with an SSD. I will use SuperDuper or Carbon Copy Cloner to clone my HDD to a new SSD. Now I want to know, should I use SuperDuper or Carbon Copy Cloner for my work? Do they support system cloning well? Is there any better, cost-effective cloning software?
First, when replacing the old mac hardware, we want to keep the original system environment. There are many clone software on the market, but there is no way to start. We will analyze the advantages and disadvantages of disk cloning software and help you find a suitable Mac disk cloning utility.
1. SuperDuper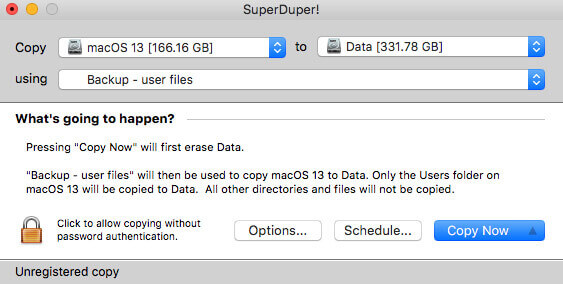 SuperDuper is a backup application that supports incremental or legacy options to get the desired bootable clone. This Mac disk duplication software means you can create a boot drive, which Time Machine doesn't offer. Although there is a paid version of this service, not everyone needs automatic backups or incremental clones.
Advantage:
A more detailed but hands-on process makes finding and retrieving files easy to understand.
You can create a bootable drive of the disk to restore.
Shortcoming:
Too professional interface, so many users do not know how to operate.
Selecting specific files or folders for the backup process is not allowed.
It would help if you backed up everything on every run to prolong the time investment in the process.
Some essential functions are available for a free version, but most features require unlocking and currently cost $27.95.
2.Carbon Copy Cloner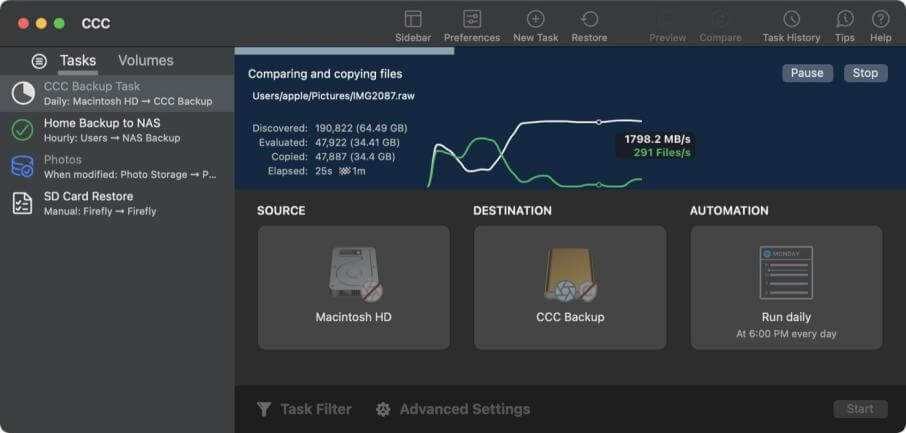 If you want a system clone of your Mac for emergency boot backup, this tool provides a better experience.
Users can schedule backup tasks to be grouped and run simultaneously or individually. If you need a comprehensive Time Machine alternative, this one offers filters and a history window to help you find previous versions.
Advantage:
It uses a safety net feature to keep a copy of previously backed up data when files are overwritten.
When the backup space is insufficient, the oldest backup files are deleted first
Three main functions: schedule, source volume, and target volume.
Shortcoming:
If you need a backup solution in addition to cloning, the tool can be a bit of a hassle.
It provides an overactive prompt function that results in the fluidity of use.
The interface design is more complex, making it more challenging to achieve the desired results.
Carbon Copy Cleaner is currently priced at $39.99.
3.DMclone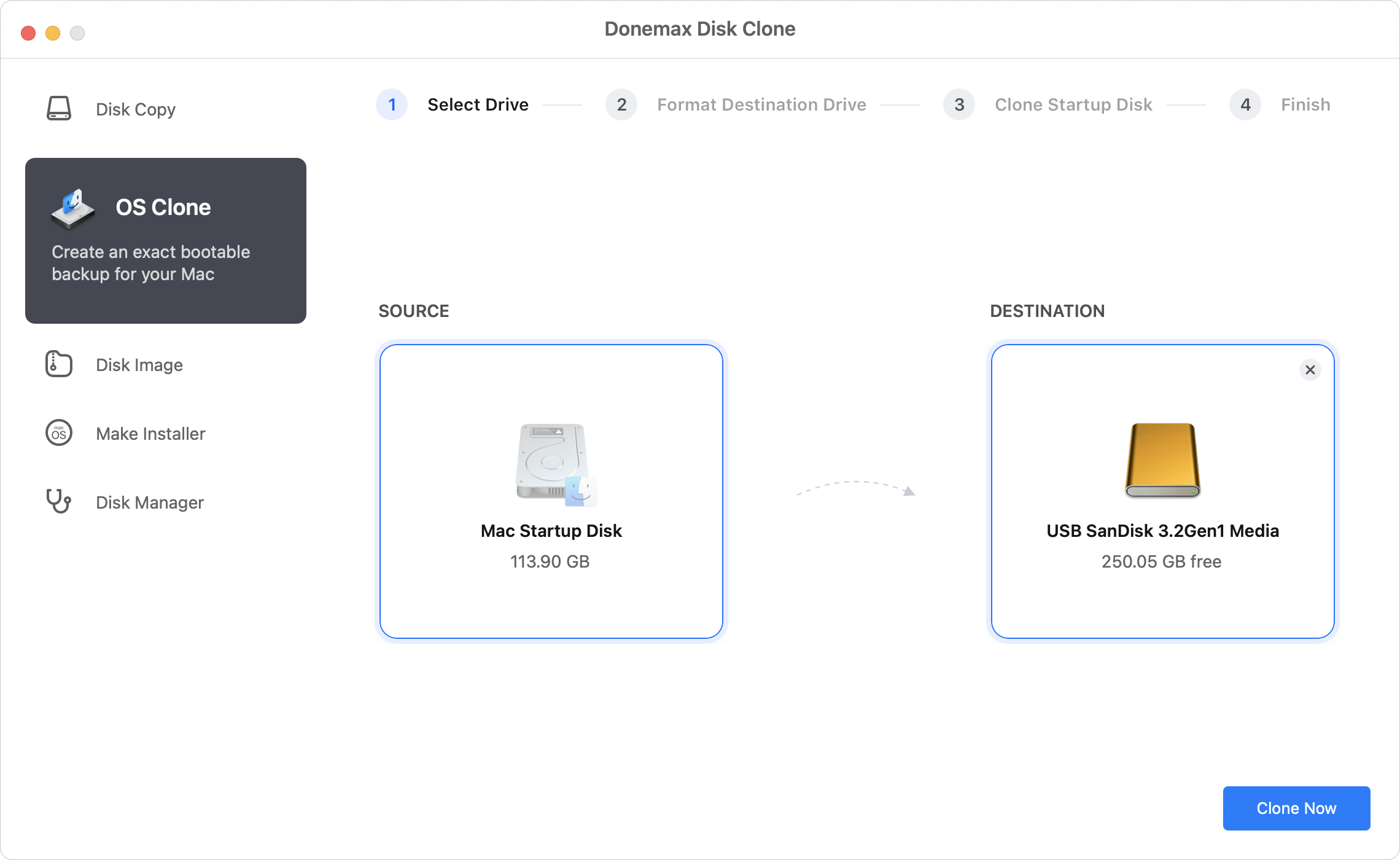 This Mac disk cloning software is currently the most convenient backup/clone software. The simple interaction allows you to get started directly without too much learning. Various functions meet your needs, such as file backup, compressed file creation (dmg, zip), System cloning, and disk management.
Advantage:
DMclone has an intuitive interface that makes it easy to get started and finish your work.
System cloning can ultimately preserve all data and settings on the existing system and computer. And you can start the cloned system (the cloned disk is equivalent to a brand new system disk), and when an error occurs in your current system, you can also use the backup system to restore (not only restore the system but also restore the system when you backed up). All data and settings on the disk, prompt: desktop files are generally saved to the system disk by default).
Provides disk management tools to manage disks and partitions efficiently.
Shortcoming:
You won't get a free trial option when you need a macOS solution to back up your information.
Backups of large files can be slower, although they are usually faster than what Time Machine provides.
You can fully use DMclone for Mac for just $19.95. When compared to other software has a high-cost performance.
Read More: Best Mac Disk Cloning Software
Summary
DMclone still has significant advantages over simple single system clones, and it is very cost-effective and has many additional functions. If you are backing up your system disk for a long time, SuperDuper may be more suitable. Its incremental backup can update your backup content from time to time, but you have to consider that it may be troublesome to back up data every time you start. Of course, the system cloning function of Carbon Copy Cloner is also a perfect choice, but it is not cost-effective compared to the other two software.