What is A Disk Image?
A disk image is a computer file in the computer field, which contains the content and structure of a disk volume or data storage device, including but not limited to hard disks, floppy disks, magnetic tapes, optical disks, USB flash drives, and the like. A disk image is usually a sector-level copy of the original medium, thereby completely replicating the structure and contents of the storage device's file system. Depending on the disk image format, an image may appear as one or more computer files.
A disk image file format may be an open standard, such as the ISO image format used for disc images. Still, it may also be a proprietary standard for a specific application.
Because disk images contain the contents of an entire disk, they are often bulky. Some disk imaging tools can identify and ignore unused space on the source media or compress the image contents to reduce the space required for storage.
What is the Best Imaging Software?
1. Clonezilla
Clonezilla is available for workstation and server operating systems. This free disk imaging system is lightweight and suitable for individual computers or entire networks. Clonezilla is a free utility that is good to have on hand for emergency disk backups through imaging. The program can run from a USB stick, making it possible to use it on different operating systems.
Clonezilla isn't a perfect program. It can't access individual files on the image and make incremental backups. The user interface is a bit clunky. However, many sysadmins prefer to use Clonezilla's command line utility to build it into their automation scripts.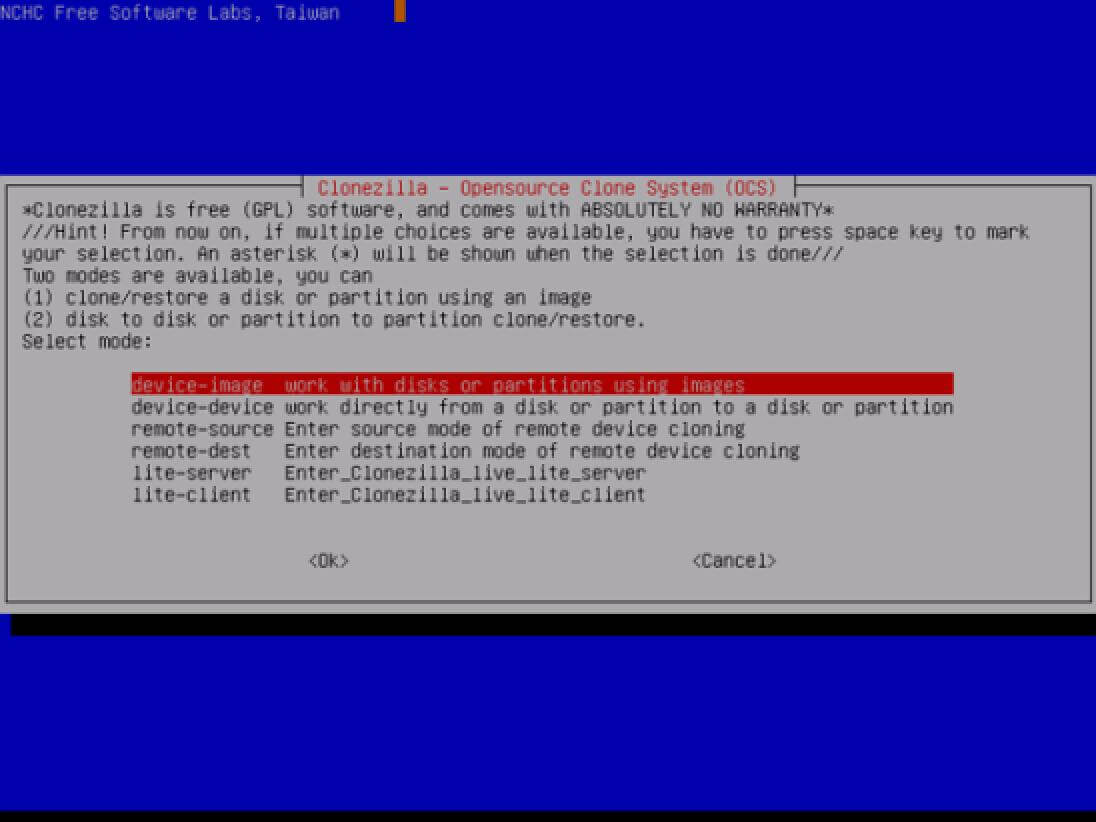 Advantages:
Open source software. It is free.
Can recover and restore to bare metal servers.
Shortcomings:
Configuration must be installed on USB or CD after deployment.
The interface is old and not intuitive for new users.
2. DMclone
This disk imaging software is one of the best disk cloning software. It can help you easily clone HDD, SSD, memory card, USB flash drive, etc from one location to another. You also can use it to help you upgrade old hard drive to a new one without reinstalling Windows OS.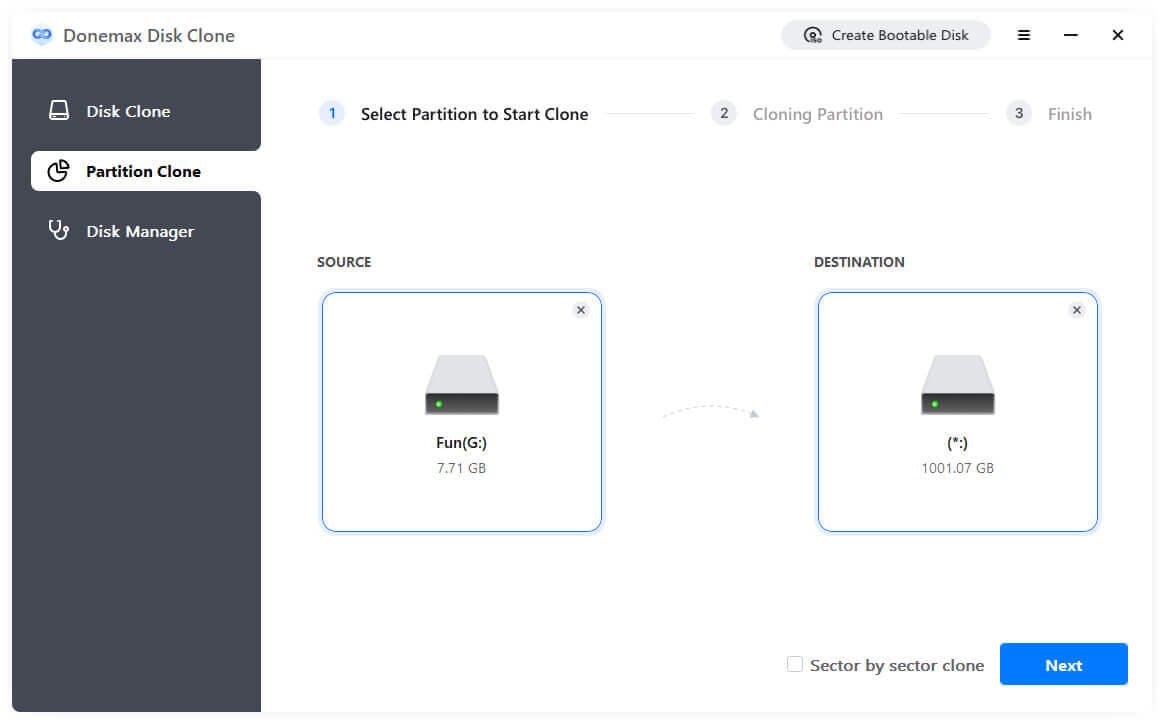 Mode 1. Partition Clone
This mode can clone the source partition to an existing partition or clone to unallocated space. Then you will have the same partition on the destination disk and have the same data.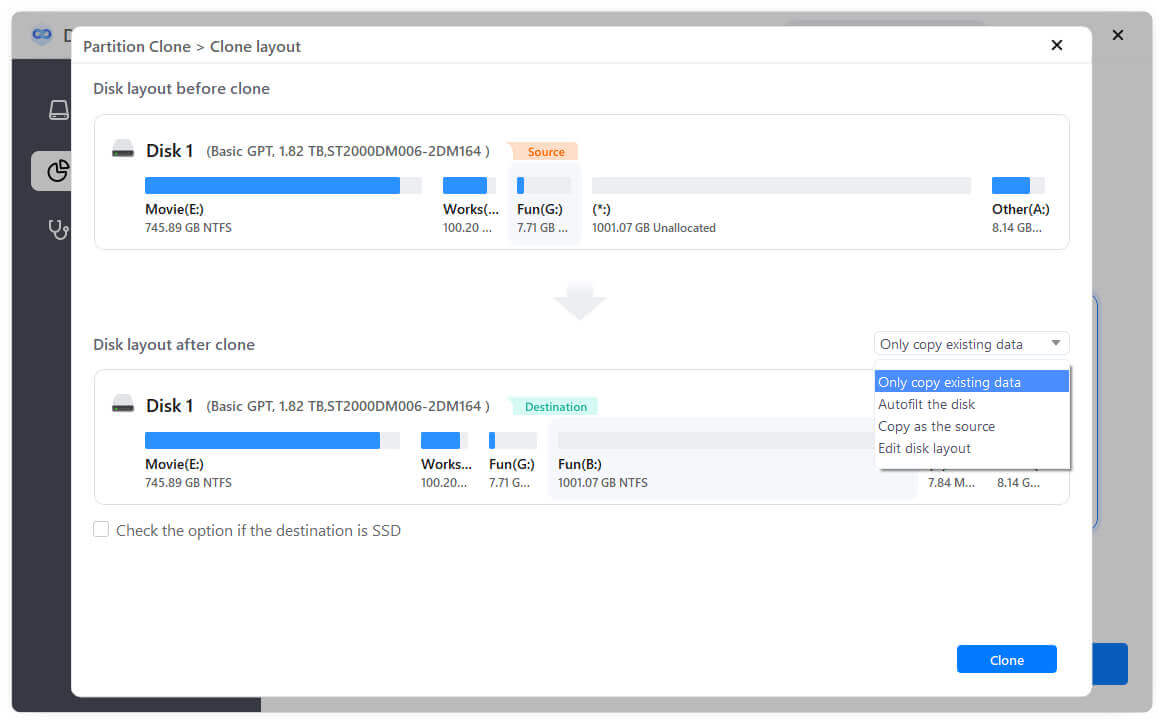 Mode 2. Disk Clone
This mode will help you completely clone the entire disk to the destination disk and make the same data on both disks.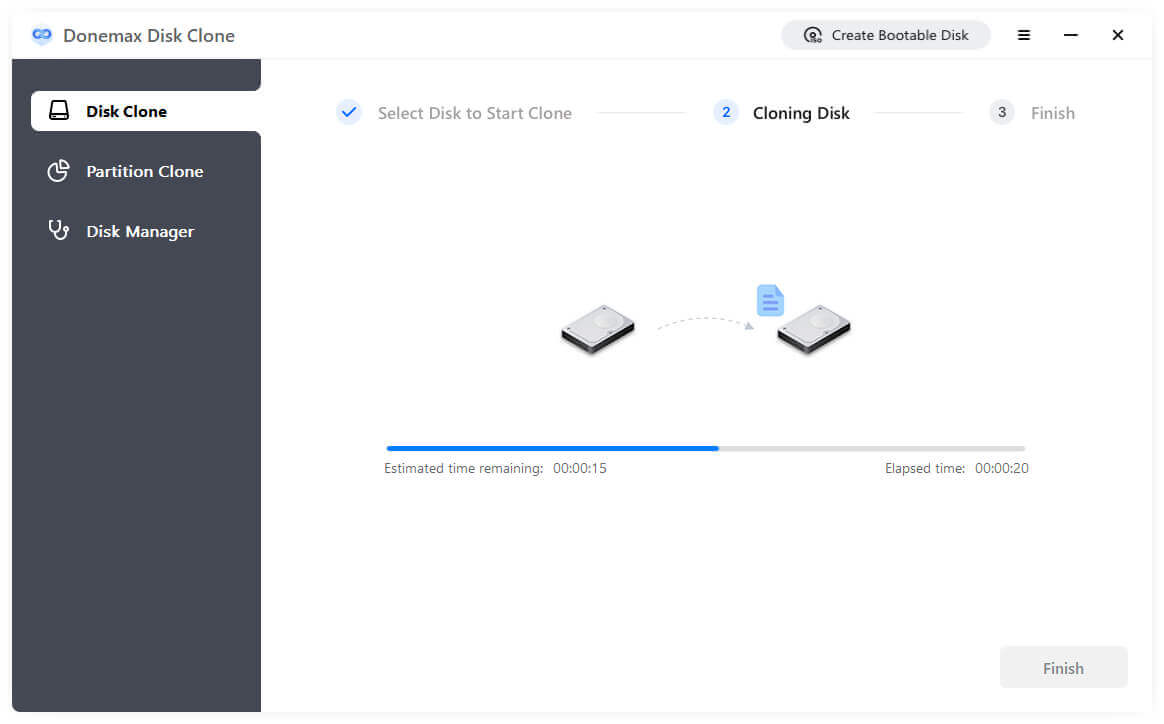 Advantages:
Easy to use.
Cost-effective and cheap.
Shortcomings:
Can not do data backup.
3. EaseUS Todo Backup
EaseUS Todo Backup has two modes: data backup and disk clone. The backup service works through the operating system to document files, while the clone service goes down to the hardware and copies segments from the disk. Both services have corresponding recovery systems. All versions of EaseUS Todo Backup run on Windows. Although EaseUS provides a free version, the disk clone is only available in the commercial version.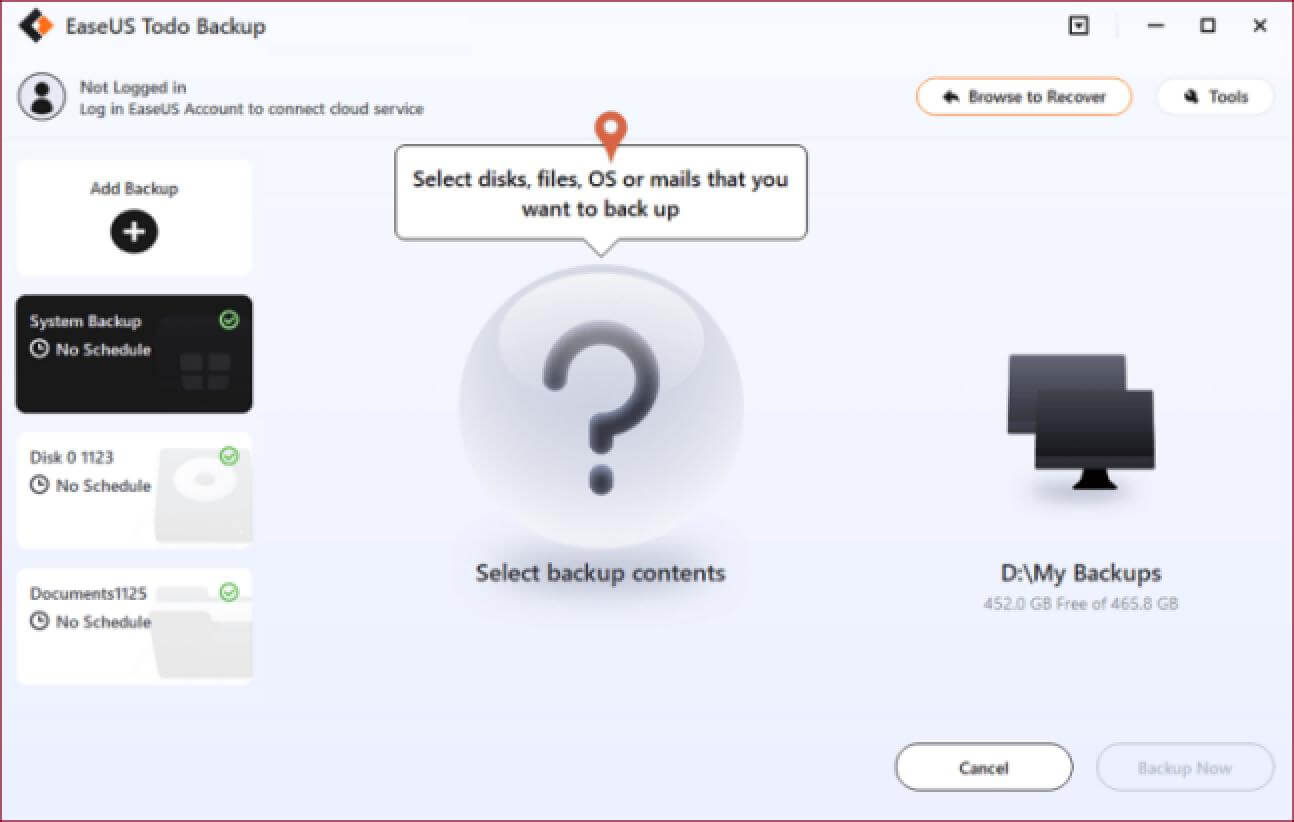 Advantages:
Has two disk imaging mode: data backup and disk clone.
Supports multiple recovery media (RAID, USB and NAS).
Shortcomings:
The user interface is hard to use.
Expensive.
4. AOMEI Backupper
Like the EaseUS Todo Backup, AOMEI Backupper also has two disk imaging modes: data backup and disk clone. There has no significant difference between EaseUS and AOMEI. Suppose you have a higher budget and need different disk imaging modes to protect the data and also transfer data from HDD to HDD or SSD. You may choose AOMEI Backupper.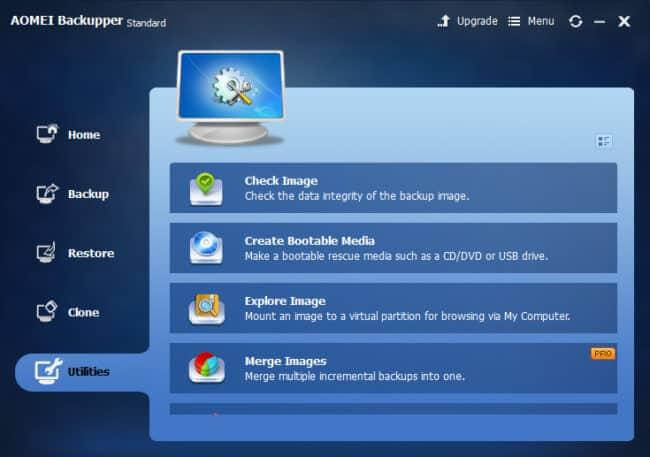 Advantages:
Support home and business version.
Provides continuous backup and incremental recovery - ideal for lost deleted files.
Shortcomings:
Built for tech users, not the best choice for home backup.
5. Paragon Drive Copy Professional
Paragon Drive Copy Professional is part of Paragon Hard Disk Manager. The tool supports resizing partitions and backing up to a USB stick as part of its disk cloning feature. The toolkit also provides a bootable disk or memory stick to access a corrupted operating system and recover files using its Recovery Media Builder.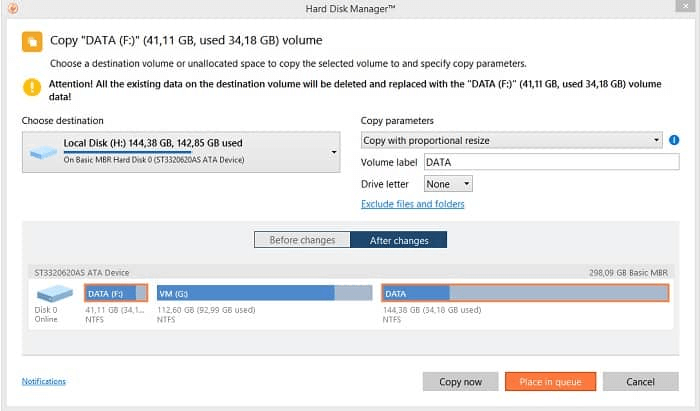 Advantages:
The server version supports backup and recovery of virtual environments.
Has drive encryption to keep backups safe.
Shortcomings:
Higher price for personal use.
Lack of cloud backup options.