Summary: Wondershare provides a piece of backup software. It contains full of backup options that can help you do a backup as you desired. But the software is not simply enough for some users. We will share you the Wondershare UBackit alternative here. With the simple clone software, you can also back up your data effectively with a easy way.
If you want to keep your data safe enough on your computer, there are different ways. First, you need to check and choose the drive with good quality. Also, you need to operate your data and device properly. However, there will always be some exceptions that may cause device malfunction and data loss. So you need to have more reliable solutions to keep your data safe. Backup is one of the critical methods. Many users will back up the data in different ways nowadays.
Some users choose the backup software to do the job. Wondershare UBackit is one of the popular backup software. This is a comprehensive application that can back up data with many schemes and options. For example, you can create schedule backups, set notification, or do more things with this software. If you need flexible and automatically controlled backup solution, then this software is suitable for you.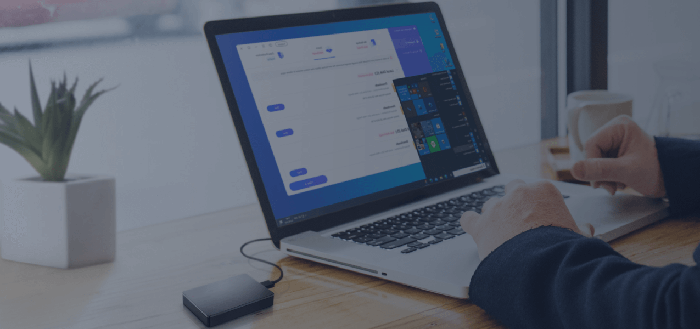 However, not all the users need such complex backup solution. You may just want to do a one-time simple backup when needed. Then this complex software is a little heavy for you. A tiny and simple software is necessary to achieve the goal.
---
Alternative backup tool to Wondershare UBackit
Are you trying to get a Wondershare UBackit activation code for lifetime? You will be disappointed as it only provides subscription with automatic renewals. It will be annoyed as you have to pay for it each month, or year. Doesn't like Wondershare UBackit, DMclone is not charged periodically. The license is for lifetime. So you don;t need to worry about that your order will be renewed automatically. For home users, it;s really simple and affordable to purchase this tool for data backup.
Also, if you are not comfortable with the complex interface and settings to do the backup with Wondershare UBackit, this software is the best alternative. With this simple disk cloning software, you can clone your drive to another one as backup directly. In this way, you don't need to pay attention to the other options.
Only a few steps needed to clone and back up your data by using DMclone. Here we will instruct you to clone the disk or partition with this application.Please first download the software and install it on your computer. Here is the download for this software:
---
How to clone and back up disk data with DMclone?
After installing the software, you can then clone your drive to back up your data simply. There are 2 modes for you to use. If you want to back up entire disk, you can choose Disk Clone. If you only want to back up the data on a volume/partition, just choose Partition Clone. We will show you about how to clone the disk as example to use the software.
Step 1. Choose source and destination disk.
If you want to back up a disk to another one, please ensure to connect both disks to your computer. Start the software and choose correct drives as source and destination. Please ensure to clone to an empty disk for data backup.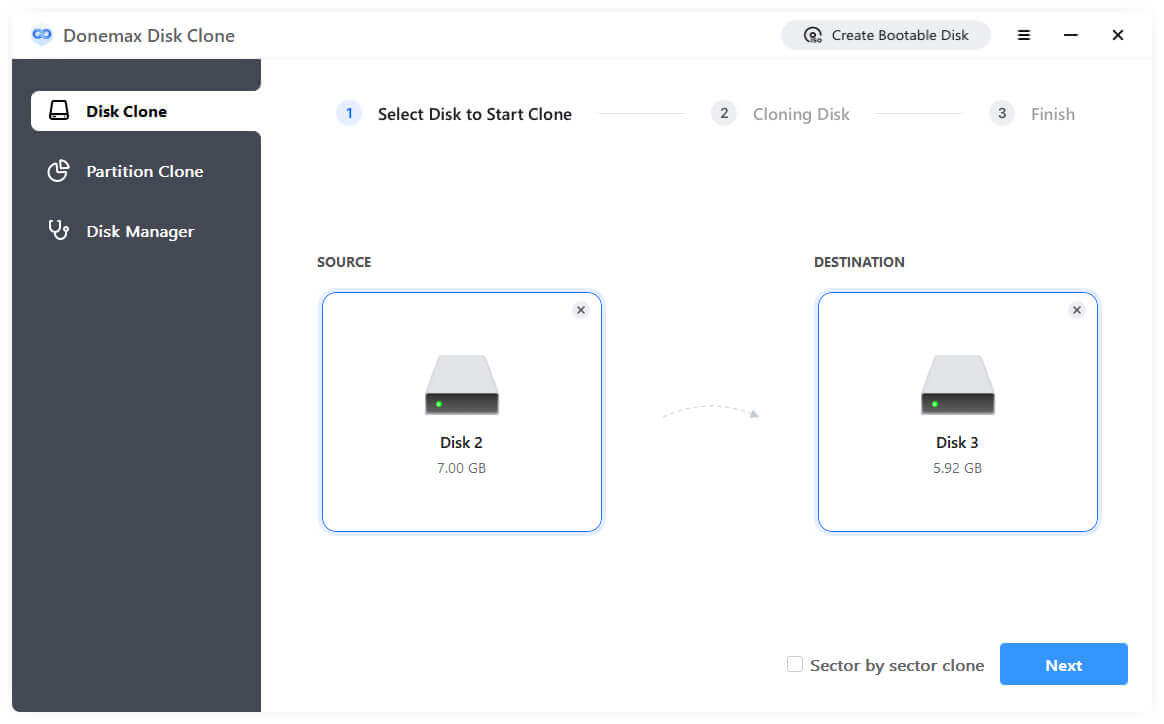 Step 2. Preview and change the disk layout.
After you go to the second step, you can see the layout of the partitions on the destination disk. You can change the disk layout if you want. Also, if the destination disk is an SSD, please tick the option "Check the option if the target is SSD".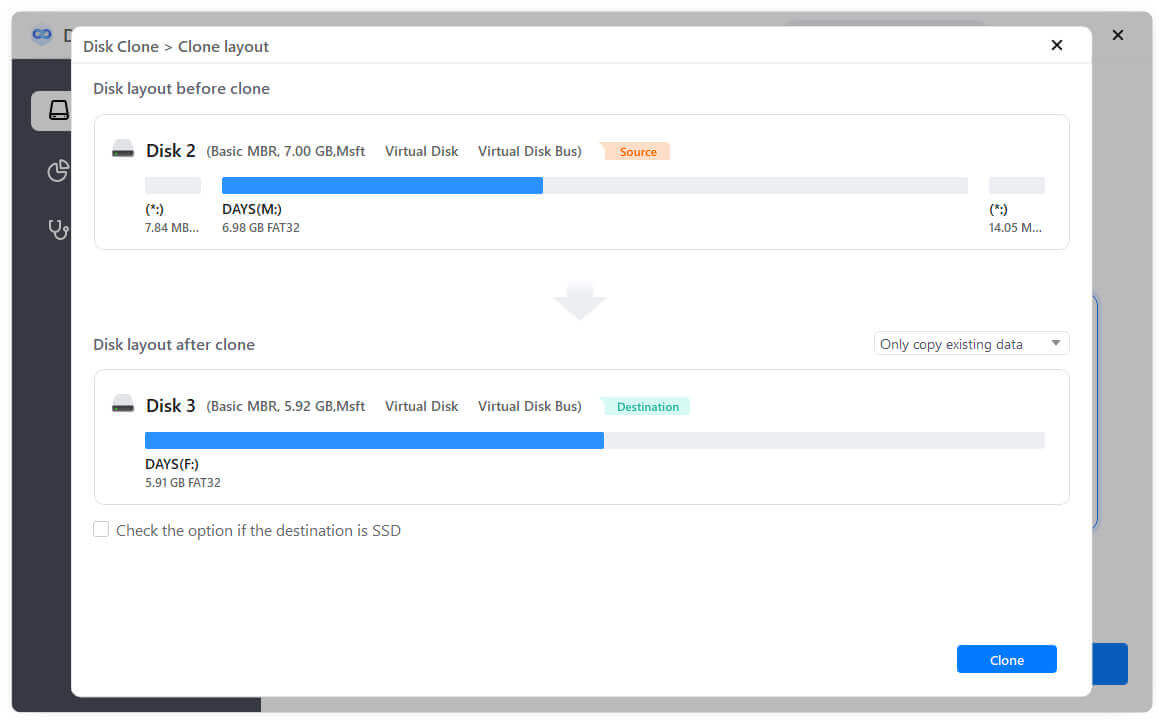 Step 3. Start the disk clone process.
Please click the "Clone" button and then the software will start the disk cloning process. Once the process is done, the data on the source disk is cloned and backed up to the destination disk. You can go the destination disk and check it.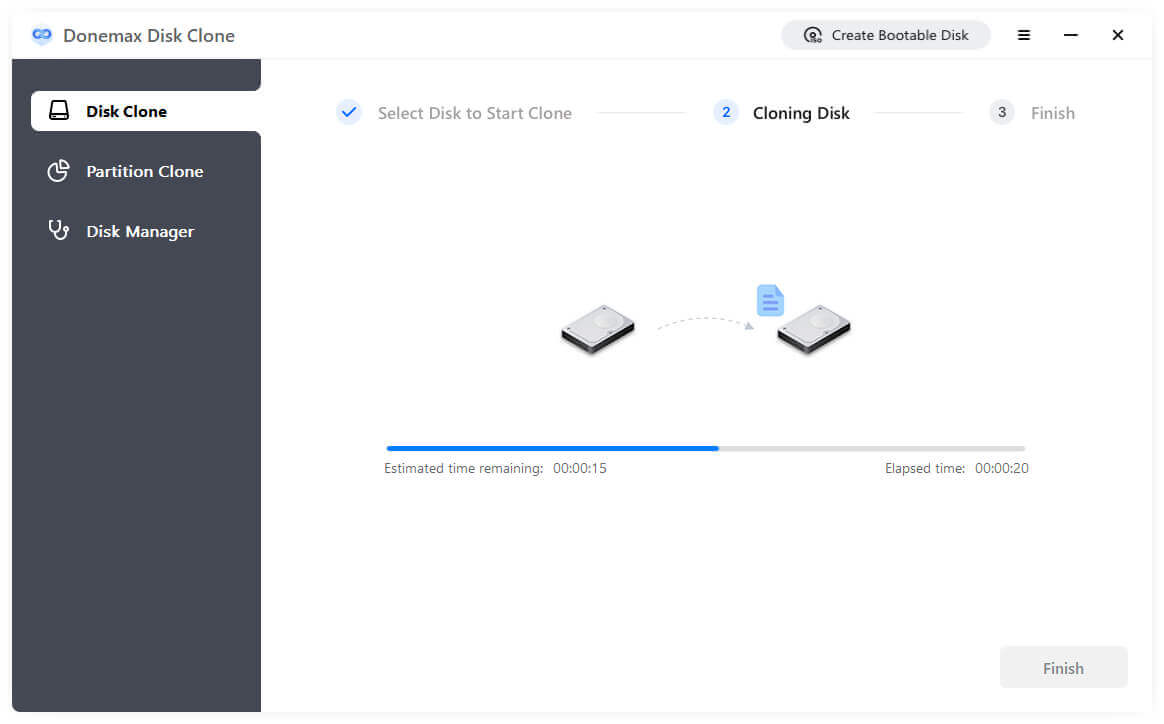 DMclone is not only used to clone and back up data. Also, you can use it in some other cases. For example, if you need to exchange the old disk with a new one, you can use it to clone the disk without redo the files again on the new disk. If you want to update your disk to a larger one, the software can also help you. What's more, it's very useful if you want to migrate data from HDD to SSD. Should you need to clone or back up your data, feel free to download this software to have a try.