Sometimes, we need to clone HDD to SSD or SSD to HDD in life and work. Sometimes we also want to make disk images to restore the system in case of hard disk failure. Disk cloning by cloning software can avoid reinstalling the system and complicated software.
There are many disk cloning software on the market, both free and paid. After our unified experience, we will share free hard drive cloning software with you and show you the free hard drive cloning software download.
1. DMclone

DMclone for Windows is one of the best disk cloning software. It can help you securely clone HDD, SSD, memory card, USB flash drive, etc., from one location to another. You also can use it to help you upgrade your old hard drive to a new one without reinstalling Windows OS. It supports two clone modes: partition clone and disk clone. It can use one time for free. DMclone can also support the adjustment of target disk layout during cloning and provide three different modes of cloning data, which is very friendly. If necessary, it will make a WINPE disk image and then automatically enter WINPE for cloning.
The more information, please visit:
https://www.donemax.com/disk-clone/
2. Acronis

Acronis Disk Director replicates a computer and operating system, software, patches, and drives. It allows you to duplicate the configurations of multiple PC so that each system is identically set up. It can make a complete disk image and provide the backup function of essential data. Strictly protect your privacy, and the operation process is relatively simple.
The more information, please visit:
https://www.acronis.com/en-us/products/disk-director-home/
3. O&O DiskImage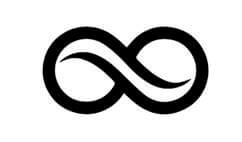 O&O DiskImage 17 lets you back up an entire computer or single files whenever you want – even while the computer is being used. If you should lose your data, it can be quickly restored with just a few mouse clicks – even when Windows can no longer start. It also supports SSD drives and the latest UEFI System. O&O DiskImage lets you carry out a system restore and duplicate or clone an entire PC or hard drive. You can even restore this backup onto a computer whose hardware is different from the original machine. For instance, you have changed a motherboard on the target machine or have bought a brand new PC and want to restore an old backup onto it.
More information:
https://www.oo-software.com/en/diskimage-backup-your-data
4. Macrium Reflect 7

Macrium Reflect 7 provides a backup, disk imaging, and cloning solution for commercial and personal use. Direct disk cloning and a secure way to store your commercial and personal data. You can backup data to local, USB, and networked drives.
Reflect 7 Free is the best no-cost solution on the market. Why does Macrium offer such a feature-rich and powerful product for absolutely nothing? Because we believe the safety and security of your data should be available to everyone.
Download Link: https://www.macrium.com/reflectfree
5. Clonezilla

Clonezilla is a partition and disk imaging/cloning program similar to True Image® or Norton Ghost®. It helps you do system deployment, bare metal backup, and recovery. Three types of Clonezilla are available, Clonezilla live, Clonezilla lite server, and Clonezilla SE (server edition). Clonezilla live is suitable for single machine backup and restore. While Clonezilla lite server or SE is for massive deployment, it can simultaneously clone many (40 plus!) computers. Clonezilla saves and restores only used blocks in the hard disk. This increases the clone efficiency. With some high-end hardware in a 42-node cluster, a multicast restoring was reported at 8 GB/min.
More information: https://clonezilla.org/