The M2 chip is remarkable in how little energy it consumes when processing a single code thread. While the M2's increased frequency does make it slightly more power-demanding than before, it is still far more power efficient than the alternative.
When compared to the Core i7-6800U, it has less than half the system power, and when compared to the Core i7-1260P, it has even less. Efficiency is greatly affected because this Arm CPU can only reach 3.5 GHz compared to 4.7 GHz for the AMD and Intel chips. For the most part, process nodes perform better at frequencies around mid-3 GHz than at frequencies beyond 4.5 GHz.
M2 chip Performance:
In addition to its 8-core CPU, the M2 chip also has a 10-core GPU, making it identical to the M1. Additionally, the M2 has a memory bandwidth of 100GB/s, which is 50% faster than the M1, and supports twice as much integrated "unified" memory (24GB) as the M1.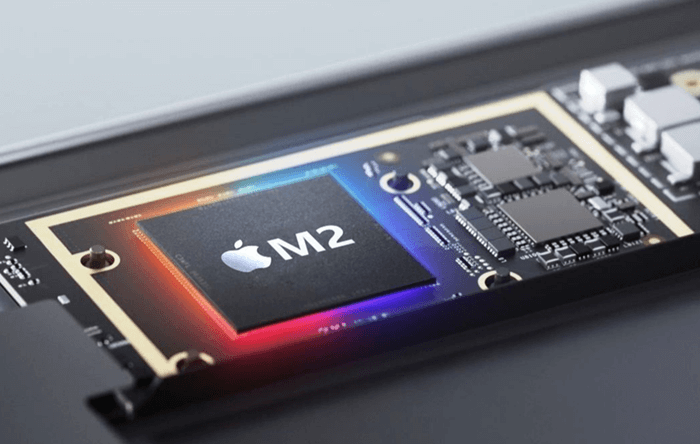 Apple says the M2 is 39 percent more powerful than the M1 at handling things like gaming and picture processing. It has been alleged that the M2 model of the MacBook Air is occasionally forced to restrict processor speed when under heavy pressure to reduce heat output due to its passive cooling system, which is why the MacBook Pro appears to have an advantage over it.
CPU, GPU, Neural Engine:
Eight of the M2's cores are dedicated to the CPU, while the GPU contains nine or ten cores instead of the seven or eight seen in the M1. It has eight cores, four of which are efficient and four of which are fast. High-performance cores are optimized for power-intensive single-threaded operations, and all eight cores can work together for exceptional multi-threaded performance.
Four high-efficiency cores use a tenth of the power for web browsing to save battery life. Apple claims the M2 chip's 5-nanometer technology improves performance per watt. Twenty billion transistors, 25% higher than the M1, increase memory bandwidth to 100GB/s.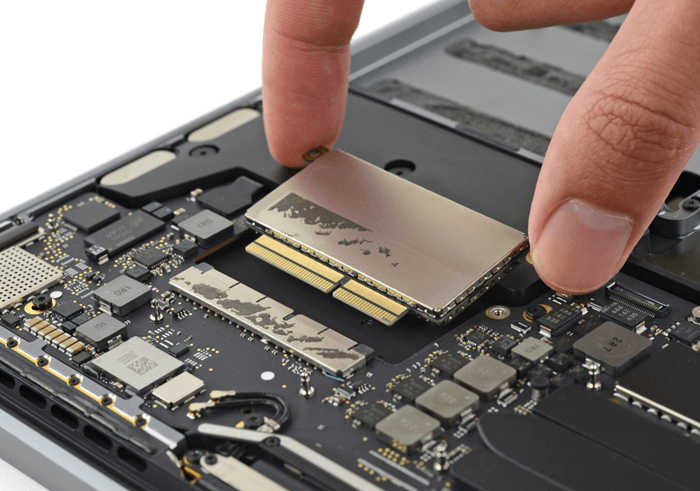 The M2 processor is 1.4x quicker than the M1, with an 18% faster CPU, 35% faster GPU, and 40% faster Neural Engine. Geekbench benchmarks show that the M2 chip performs multi-core tasks 20% more quickly than the M1.
The M2, which runs at 3.49GHz compared to the M1's 3.2GHz, scored 1919, 12 percent quicker than the M1 MacBook Air's 1707 single-core result. M2's multi-core score was 8928, up 20% from M1's 7419.
The M2 chip scored 30627 in the Metal benchmark, up from 21001 for the M1. The M2 chip has a 10-core GPU, while the M1 has 8.
Specifications:
Apple's next-generation M2 chip is 18% quicker than the M1, according to a WWDC statement.
The graphics processor in this fast CPU is 35% more powerful than the previous generation's. As a bonus, we now have up to 24GB of Unified Memory and a memory bandwidth boost of up to 50%. (RAM).
The TSMC's second-generation 5nm technology allowed these enhancements (N5P). This change allows Apple to pack twenty billion more transistors onto the M2 than it could onto the M1, a 25% increase.
Best new functions and enhancements in Apple's M2 chip
The new 5-nanometer chip is a worthy successor to the impressive M1.
The new 5-nanometer chip is a worthy successor to the impressive M1.
According to Apple, the M1 has 20 billion transistors, a 25% increase.
Capable of accommodating a unified memory bandwidth of 100 GB/s.
Allocates up to 24GB of shared memory.
Upgraded from the M1 Neural Engine to a 16-core design.
Able to play back ProRes 4K/8K video streams in multiples.
Advantages:
Slenderer, a lighter build.
The screen has been vastly enhanced.
Incredible advancements in webcam technology.
With a battery that lasts all day.
An excellent performer in the vast majority of activities.
Incredibly practical, MagSafe charging ports are used widely.
Disadvantages:
More expensive.
The engine heats up and responds negatively to heavy loads.
The storage speed on the base model is rather low.
The display notch interferes with the use of menubar software:
Fingerprints show up more clearly on black surfaces.
Access to ports remains constrained.
M2 Release Date:
Apple unveiled and made the M2 processor-equipped 13-inch MacBook Air and MacBook Pro available at WWDC22.
They also revealed the 14-inch and 16-inch MacBook Pro with M2 Max and M2 Pro configurations in January 2023. The M2 Pro also brings improvements to the Mac mini.
Conclusion:
Due to the M2, the MacBook Air is a lightning-fast, highly capable machine that can easily perform everyday tasks and short bursts of more intensive work. As it lacks a fan, this device runs silently.
Three hours of fairly intensive photo editing using large image files with the laptop still running cool when connected to a secondary 4K display. I wouldn't worry about the Air's lack of a cooling fan unless you know that your work requires a lot of processing power.
Related Articles
Hot Donemax Products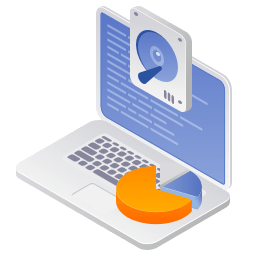 Clone hard drive with advanced clone technology or create bootable clone for Windows/Mac OS.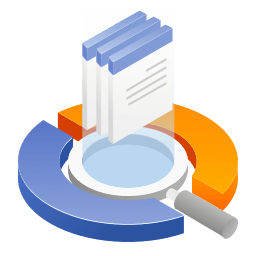 Completely and easily recover deleted, formatted, hidden or lost files from hard drive and external storage device.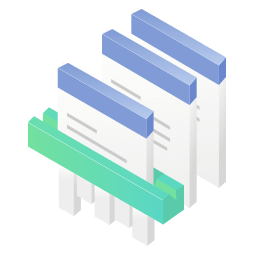 Certified data erasure software - permanently erase data before selling or donating your disk or any digital device.