What is A USB Flash Drive?
A USB flash drive - a USB stick, thumb drive, or pen drive - is a plug-and-play portable storage device that uses flash memory and is lightweight enough to attach to a keychain. A USB flash drive can replace a CD as a convenient storage device. When a user plugs a flash device into a USB port, the computer's operating system ( OS ) recognizes the device as a removable drive and assigns it a drive letter.
A USB flash drive can store important files and data backups, carry your favorite settings or applications, run diagnostic programs to troubleshoot computer problems or boot your operating system from a bootable USB. These drives support Microsoft Windows, Linux, macOS, different flavors of Linux, and many BIOS boot ROMs.
The first USB flash drives came to market in 2000 with 8 megabytes (MB) storage capacity. Depending on the manufacturer, Drives are available in capacities between 8 GB and 1 TB, with future capacity levels expected to reach 2 TB.
The memory in most USB flash drives is a multi-level cell (MLC) that is good for 3,000 to 5,000 program-erase cycles. However, some drives are designed with single-level cell (SLC) memory that supports about 100,000 writes.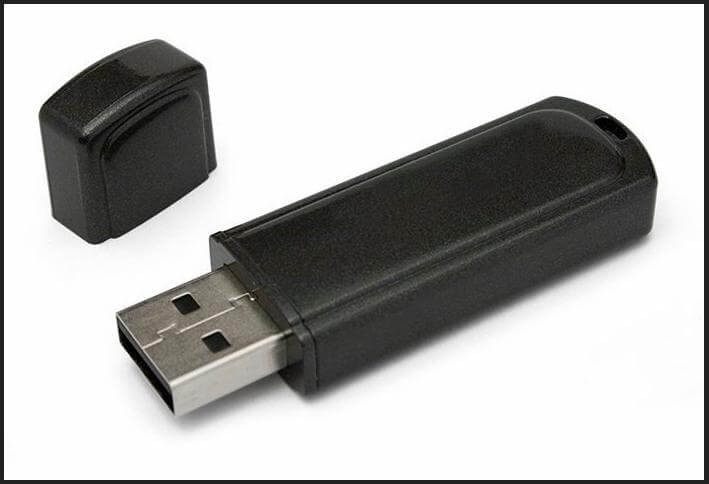 USB Specifications
USB flash drives can connect to three main USB specifications: 1.0, 2.0, and 3.0. Each specification publication allows for faster data transfer rates than previous versions. In addition to these three releases, there are several pre-releases and various updates.
USB 1.0 was released in January 1996. It has two versions:
USB 1.0 Low Speed: Provides a data transfer rate of 1.5 megabits per second (Mbps).
USB 1.0 Hi-Speed: Has a data transfer rate of 12 Mbps.
Version 1.1, an update to fix various issues in 1.0, was released in September 1998 and was more widely adopted.
USB 2.0, also known as Hi-Speed USB, was released in April 2000. It is produced by Compaq, Hewlett-Packard (now Hewlett Packard Enterprise), Intel, Lucent Technologies, Microsoft, NEC Corporation, and Philips. The maximum data transfer rate for USB 2.0 is 480 Mbps. This improves performance by up to 40 times. It is backward compatible, so USB flash drives using the original USB technology can be easily converted.

USB 3.0, also known as SuperSpeed USB, was introduced in November 2008. The first 3.0-compatible USB storage devices began shipping in January 2010. The USB Promoter Group developed SuperSpeed USB to increase data transfer rates and reduce power consumption. With SuperSpeed USB, data transfer rates are increased ten times from Hi-Speed USB to 5 gigabits per second (Gbps). It has lower power requirements during active and idle and is backward compatible with USB 2.0. USB 3.1, known as SuperSpeed+ or SuperSpeed USB 10 Gbps, was released in July 2013. It increases data transfer rates and improves data encoding for higher throughput.
Advantages and Disadvantages of USB Flash Drives
USB flash drives are small, lightweight, consume little power, and have no moving parts. Whether wrapped in plastic or rubber, these devices are strong enough to withstand mechanical shock, scratches, and dust and are often waterproof.
Data on a USB flash drive can be retained for extended periods when the device is unplugged from the computer, or the drive is preserved when the computer is powered off. Data retention makes USB flash drives easy to transfer data among desktops, computers, laptops, or for personal backup needs.
Unlike most removable drives, USB flash drives do not require a reboot when connected, require no batteries or external power, and are platform independent. Some manufacturers offer additional features, such as password protection and downloadable drivers, that allow the device to be compatible with older systems without USB ports.
Disadvantages of USB flash drives include handling a limited number of write and erase cycles before the drive fails, data leaks, and exposure to malware. Data leakage is a problem because these devices are portable and difficult to track. A device plugging into an infected system can lead to security breaches due to malware. However, encryption and routine scanning USB flash drives are common ways to prevent security breaches.
Tips for Caring for Your USB Flash Drive
The lifespan of a USB flash drive is difficult to estimate because it depends on its memory type, the size of the memory chips, and actual usage patterns. Here are some tips you can use to extend the life of your USB drive.
l Store in a safe environment protected by a container away from heat and water.
l Make sure to keep the lid on when not in use and do not touch the contact surfaces directly.
l Do not edit files directly on the USB flash drive. Leaving it on for too long will cause data corruption.
l Always eject drives safely. Avoid removing thumb drives from your computer.
l Do not use a USB drive with too many other USB accessories simultaneously, as this may cause a USB accessory to be disabled on Mac.
Hot Donemax Products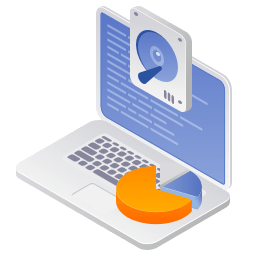 Clone hard drive with advanced clone technology or create bootable clone for Windows/Mac OS.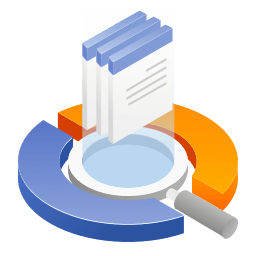 Completely and easily recover deleted, formatted, hidden or lost files from hard drive and external storage device.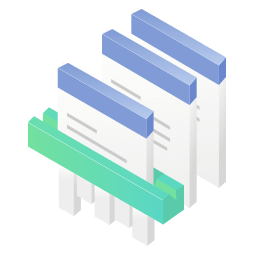 Certified data erasure software - permanently erase data before selling or donating your disk or any digital device.